Join Our Team…
Volunteers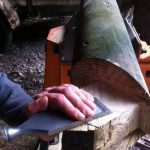 As a charitable trust we rely on the hard work of a large volunteer team who provide support for our paid staff and help us to complete projects that we would not normally be able to complete. Volunteers assist with a wide range of tasks on site and are instrumental to the success of our centre. Our approach to volunteering is flexibility and we are content with any time that you are able to offer. In return we offer training, a DBS, and uniform to regular volunteers.
We are specifically looking for volunteers to fill the following roles, but any offers of support would be greatly appreciated:
Volunteer fundraising administrator
To assist the chairman with our exciting fundraising and development plan.
Responding to donations and assisting with grant applications. This is an exciting voluntary role as we aim to raise £2m over the next 10 years.
Volunteer Weekend Trainee estate assistants – 4 positions – 2 Saturday and 2 Sunday
To assist Andy our estate manager with various repairs, maintenance and ground work. Full training given, would suit an explorer Scout.
Volunteer Props Builder/Carpenter
To build various scenery and props for a number of events throughout the year. Some basic DIY skills and creativity needed.
Volunteer Gardener/Groundsman
To help with general gardening tasks around the site. Flexible working hours, mowing, strimming, hedge trimming, general garden maintenance.
Volunteer Decorator
To help the Estate Manager with various refurbishments in the dormitories. We've got an extensive decoration plan in action and anyone who can use a paintbrush or roller will be welcome.
Volunteer Shop Staff
To help on busy weekends and Friday evenings serving young people and adults, stocking shelves in various shifts. Good people skills, mental maths and a friendly attitude required.
Volunteer Activity Instructors
To help with a wide range of tasks supporting the qualified instructors.  Could lead to gaining some National Governing Body qualifications. Any age over 14 years.
Volunteer Catering Assistants
To help the catering team on very busy weekends catering for up to 2000 people.  This is an amazingly rewarding role. Teamwork essential.
To apply to be a volunteer, please complete this form and return it to HR@beaudesert.org.uk.
---
Work Placements
We have some fantastic volunteer work placement opportunities. If you are looking for some experience in Estate work, Activity leadership, Catering or Retail please get in touch letting us know what you are interested in and when you are available. We are looking for candidates who want regular work days and for a reasonable period of time for this programme and it would particularly suit people looking to get back to work or university students looking for work placements. For these work placements we'll create a tailored training programme for you to meet your goals. We'll give you real work experience and you will only do tasks and projects that have a purpose and a positive outcome for the centre. This means that you gain real experience and knowledge.
Email us now centremanager@beaudesert.org.uk
School work experience
Are you looking for year 10  or year 12 work experience?  We can offer one or two week placements shadowing staff in the Estate, Catering or Activity Teams.
After some initial shadowing and training we'll give you some real tasks to carry out on your own (with monitoring and supervision).
This is a fantastic opportunity to see work that could support careers in catering, estate management, forestry, activity leadership, working with children.
Email us now centremanager@beaudesert.org.uk
---
Paid Staff
To apply for the posts below, send a copy of your CV and a covering letter explaining why you are interested in the post to hr@beaudesert.org.uk
We currently have the following vacancies:
Activity Instructor
Activity Instructor required to join our team at Beaudesert.
To instruct outdoor activities, maintain equipment and generally assist around the centre. This is a live in post. Ideally you will have qualifications in either of the following CWA, SPA, BCU level 1, Archery GB, Fencing or NSRA rifle shooting instructor. However, attitude and enthusiasm is more important and training can be given for the right candidate. A DBS check will be required for the appointed person.
Competitive salary and good quality live in accommodation.
Apprentice candidates considered too, full training given in this case, but you must be between 18 and 21 to meet the funding requirements.
Apprentice salary and accommodation
To apply for either role please email your CV and cover letter to HR@beaudesert.org.uk
Apprentice Activity Instructor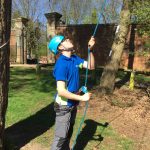 The role of an apprentice activity instructor is to help deliver outdoor activities. You will be given training and support to enable you to do this. You will also help with activity maintenance and health and safety checks, serving meals in our cafeteria and general centre tasks such as cleaning and maintenance.
Once you are trained and confident you will deliver activity sessions on your own gaining experience to conclude your apprenticeship as a confident instructor.
Apprenticeships run for between 1 and 2 years depending on your starting age. During your apprenticeship you will study to achieve a NVQ level 2 in Outdoor Activity Leadership and will gain a range of activity based and other qualifications.
To find out more please open the documents below:
---
Casual Catering Assistant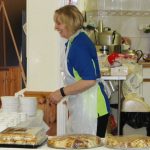 The role of a casual catering assistant is to help deliver our catering services. You will be given training and support to enable you to do this.  Depending on your experience you may run the kitchen operation for a particular shift or you may support the operation with kitchen porter tasks.
To find out more please open the documents below: