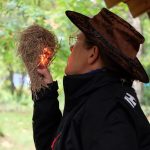 This event is for young people but with plenty of sessions that adults can join in too. Suitable for the youngest members of Scouting and Guiding through to adults.
**£40 per person weekend ticket  (Friday through until Sunday. Includes camping, access to all talks, workshops, activities, demonstrations)
£25 per non participating adult leader. – Leaders may pay full price and take part in the workshops.  This price is for cooks etc. only. IE leaders who are not attending the workshops, main stage talks or evening entertainment.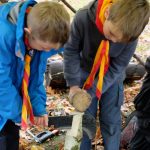 Weekend meal deal £32
(2 breakfast, 2 lunches and a dinner)
Book your group meal deals to really get the most from all of the available sessions at Wilderness.  Eat in our warm and comfortable cafeteria, great menu, tasty food and belly filling portions!
Weekend hammock hire £11 per person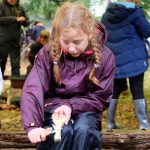 **£28 per person day pass Saturday only until 10.00pm
**£10 per person Sunday morning pass 9.00 until 12.00noon
** Early Bird discount book by 30th June and save 10% on entry prices
To book, please complete this form and return it with full payment to the centr