Already confirmed for 2019 are:
David Willis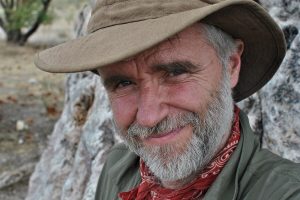 David Willis is a teacher of Bushcraft and Wilderness Living Skills. He served with the Royal Engineers in Belize, spent time living alongside the Maasai in the Rift Valley and learning from the Bushman of the Kalahari, motorcycled around Europe, built and paddled his canoe along British rivers, and loves heading out on adventures. He can be found baking bread and rustling up tasty meals over a campfire, whittling spoons, foraging for edibles, walking in the woods and soaking up everything nature has to offer. David is based in the Chilterns – you can find out more and get in touch with him at Bushcraft with David Willis
Dave Litherland, our resident Game Keeper will be sharing his knowledge on a range of Deer related workshops.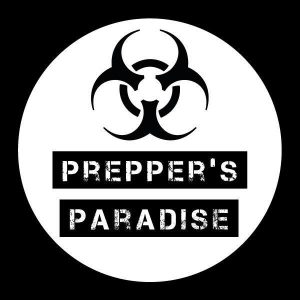 Prepper's Paradise
Founded by Mark Johnston who has over 22 years experience in Military Survival, Prepper's Paradise is a brand new survivalists store with hand selected products from ration packs, brew packs, hydration packs to high quality survival tools and equipment, as well as several unique products in development, including products for children under our new 'Prepper Pig' Brand. Be the first to hear all about us on our website. www.preppers-paradise.co.uk
Dean Millard From Feral Yam Yam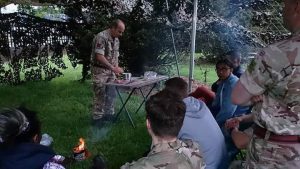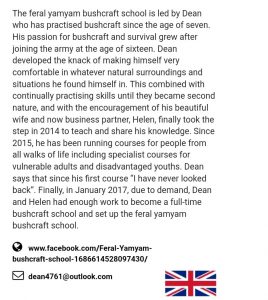 Nick Hulley from in2thewildwood
Nick is a fully qualified Social Forester, Bushcraft Instructor, Forest School Leader and Mindfulness in a Woodland Setting Practitioner of some 15 years standing. Running his Forest education and outdoor character building operation from North Staffordshire; he'll be delivering sessions including: Spoon Carving, Wogun/adjustable pot holder carving, bramble basket making, Mindfulness in Forests sessions and small game preparation.
Mark Fox, Peak District Survival School
Mark will be running workshops including game preparation (fish pigeon and rabbit), natural cordage, shelters, tarps and water purification.
Angela, Indeepspace
Angela will be running astronomy workshops and an evening practical session (weather permitting).
Dan, Outback2Basics
Dan will be back again, running workshops on cave art, stone tool making, fat lamps, real stone age stories and arrow making.
Adrian, Woodland Bushcraft and Survival
Adrian will be running workshops on making paracord bracelets, fire lighting, bow drill firelighting and paracord key rings.
Alex Kerr, Thriftwood Scout Camp
Alex Kerr will be returning with a canoe session. This year, Alex is basing the workshop by the lake and it will now include some on the water time.
Nearly Wild Camping
More info on Nearly Wild Camping coming soon
Jonathan Tait
A Scouter based in Nottinghamshire, Jonathan has been teaching outdoor skills since getting the bug through scouting over 30 years ago; compiling his knowledge in his recently published "The Outdoor Field Guide" designed specifically for teaching outdoor skills to Scouts, Guides and other youth groups.
Jonathan will be running workshops covering various methods of fire lighting, shelter building tree recognition and knots and natural cordage.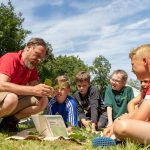 Beaudesert Instructors will be providing:
Coracling, canoeing, abseilling, via ferrata, rifle shooting, archery,  tommahawk throwing.
Dave Watson Woodland Survival Crafts was set up in 1995. As an approved provider of various Bushcraft courses by the Institute for Outdoor Learning Dave and his team are amongst the most experienced trainers in the UK.
The Bushscout team, Derek Hagen and Valerie Holman are both Scouters in Essex. They have huge bushcraft experience, as well as running their own sections the volunteer with Bushscout teaching young people and adults a wide variety of skills at various jamborees and events. Derek is also a Geocaching guru.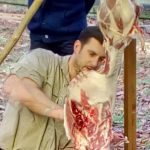 John Boe from Wildways. John was always outside in his local woods building dens and making traps. He attended his first survival course age 12 and has not looked back.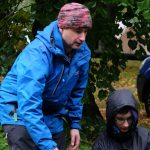 Richard Irvine is a multi-qualified outdoors instructor whose idea of a luxury holiday is a tent or a bivi in a quiet field away from it all. As well as teaching you some lifesaving first aid tips he has a number of anecdotes about his travels.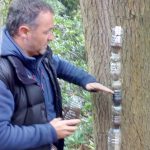 Nigel Curnow
Nige Curnow from Forest Routes will again be at Wilderness 2019.
With a lifelong passion for climbing and adventures in wild places, Nige has a 30-year background in the field of nature conservation and as a Mountain Leader. He spends his time teaching a range of adventurous activities such as Bushcraft & friction fire lighting; Wilderness & Expedition skills; and Remote First Aid & Survival skills.
During Wilderness 2019 Nige will be running a range of workshops including Water hygiene & Filtration, Spoon Carving, Wilderness Emergencies, Shelter Construction.
Outback2Basics Dan and Naomi have been teaching Bushcraft and primitive skills for the past 10 years. In 2010 they embarked upon a journey to America, to take part in a 5-month course learning primitive skills. In the final month they loaded up their blanket packs and lived out in the wild without any modern equipment for a month like real life Stone Age cave dwellers.
Alexander Ruse Alexander is a 17 year old outdoor enthusiast, he grew up living on an Outdoor Activity Centre.
Alex Kerr I might not be Ray Goodwin but I have spent a large amount of time playing in canoes and expeditioning in a host of locations in the UK and Europe. Alex is the Activity Manager at Thriftwood Scout Camp.
Colin Manning is a local Scout leader who also teaches Forest Schools.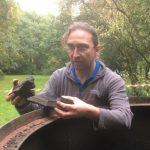 Andy Cropp has worked or volunteered at Scout Campsites for over 20 years and is a self-confessed tree hugger. Andy gets excited when trees are involved, whether its caring for them or cutting them down and putting the timber on the saw mill to recycle it into something else. Andy has in the past worked with Ben Law who often features on the TV programme Grand Designs.
The IOL – This year we are pleased to welcome the Bushcraft arm of the IOL to our event, they will be running workshops including string making.