Wilderness 2019...
Date: 4th October 2019 Details: A bushcraft weekend event for all ages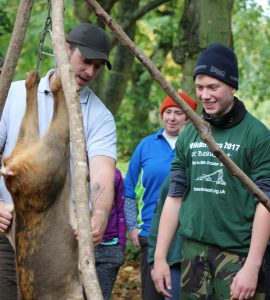 Join us for our bushcraft, nature and survival event for ages.
Sally Kettle will be joining us to talk about her amazing rowing adventures. Sally is the first woman to have rowed across the Atlantic east-west, twice. She first took to the oars in 2003. Following an initial set back to her first Atlantic attempt, she was joined by an unlikely rowing partner – her mother Sarah Kettle. 106 days later they made it into the record books as the world's first mother and daughter to row an ocean.
For further information on our last event, and to find out how to join us in 2019, click the links below: