Friends of Beaudesert…
The Friends were founded to support the Beaudesert Trust in meeting it's charitable objectives.
One of the ways that we can achieve these objectives is by bringing together people with a common interest in the development of the estate.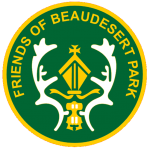 We wish to stay in touch with our Visitors, Staff, Volunteers and all our Supporters. We do this through the Friends of Beau newsletters and social events. If you want to hear about Beau, be invited to our events, and support us, then please join Friends of Beau.
The Friends were founded to support Beaudesert, by bringing together people with a common interest in our charity, and enable them to come together regularly to explore the history and beauty of the site. There is no membership fee as we wish to encourage a wide circle of friends to join us; of course, donations to support our activities are always welcome!
I'D LIKE TO JOIN FRIENDS OF BEAU complete this form and email to FOB@Beaudesert.org.uk  Join Friends of Beau
Free newsletter twice a year.
OUR UPCOMING SOCIAL EVENTS ARE:
• Visit our Wilderness 2019 at Beaudesert event, a bushcraft and survival event. Listen to Sally Kettle, an Atlantic rower and Guinness world record holder at 2pm.
Bonfire night 18:00 5th November 2019
Every year we hold a bonfire night, with a magnificent firework display, stalls and refreshments. Tickets available from reception @ £6 p adult, £5 p child, children under 3 free.
• Carol concert 18:00 28th November 2019
Join us for the switching on of our lights, A carol concert followed by refreshments in the Cal Day Cafeteria. Everyone welcome, no charge
Members can also enjoy the estate by prior arrangement.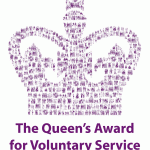 People who volunteer regularly are also members of the Friends of Beaudesert. In 2013 our volunteers were awarded the prestigious Queen's Award for Voluntary Service. If you would like to volunteer in whatever capacity, please contact the centre.