Friends of Beaudesert…
The Friends were founded to support the Beaudesert Trust in meeting it's charitable objectives.
One of the ways that we can achieve these objectives is by bringing together people with a common interest in the development of the estate. To do this they provide a vital team of volunteers to provide support for maintenance projects, events and fund raising, and to come together regularly to explore the history and beauty of the site.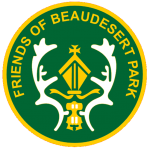 Member Benefits
Members of the public are welcome to join the Friends of Beaudesert by paying an annual membership fee.  Members have the opportunity to join us for two organised strolls each year, one in the spring, focusing on the bluebell woods and one in the summer months.
The Carol Service which takes place in December is open to all members and their families.
Members receive an enamel badge as a mark of their membership and two newsletters each year detailing the developments that are taking place on site.
Members can also enjoy the estate by prior arrangement.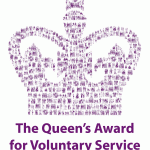 People who volunteer regularly are also members of the Friends of Beaudesert. In 2013 our volunteers were awarded the prestigious Queen's Award for Voluntary Service. If you would like to volunteer in whatever capacity, please contact the centre.