Wilderness 2020 Online Bushcraft and Survival Festival...
Date: 2nd October 2020 Details: A free online bushcraft weekend event for all ages
Join the Facebook group  Wilderness at Beaudesert 2020   now!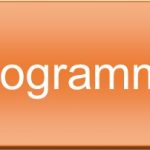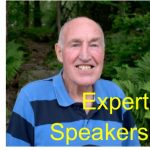 In the mean time please take a look at the information from the 2019 event.
Ed Stafford invites you to Wilderness 2019 in our official event  https://www.youtube.com/watch?v=hv9w51hy9X4
David Willis invites you to Wilderness 2019
David Willis is one of our expert instructors and speakers. David has been instructing at the event since it began in 2017.
Join us for our bushcraft, nature and survival event for ages.
Sally Kettle will be joining us to talk about her amazing rowing adventures. Sally is the first woman to have rowed across the Atlantic east-west, twice. She first took to the oars in 2003. Following an initial set back to her first Atlantic attempt, she was joined by an unlikely rowing partner – her mother Sarah Kettle. 106 days later they made it into the record books as the world's first mother and daughter to row an ocean.
New this year,  Leaders Bushcraft cook off,  We'll have 4 free places up for grabs for leaders to show off their bushcraft cooking skills, with 3 rounds of cooking finishing with the show stopper!  More details coming soon.
The information yurt.  Based in the centre of all the action we will have a yurt where you can go for any information and directions you need during the event.  There will be a number of things happening at the Yurt including various things cooking and some games including what's in your rucksack and what is your essential bushcraft kit.
To find out more about Wilderness 2019 and how to  join us in 2019, click the links below: